Position Job Vacancies Accounts Manager In Krung Thai Bank Public Company Limited
JOB VACANCY DESCRIPTION
Job scopes:
Formulate and implement effective control to ensure proper maintenance of the Accounting System.
Handle full set of accounts.
Responsible for the Bank's Financial Statements, ensuring reporting on timely and accurate manner.
Responsible for year-end statutory accounts and other financial reporting.
Ensuring timely and accurate reporting to Head Office, Internal Management and MAS (regulatory reporting, such as MAS 610, MAS 649, Asset Maintenance Ratio, BIS, etc)
Annual Budgeting/Procurement.
Asset and Liability Management
Liaise with internal/external auditors, MAS officers, Head Office, company's secretarial service and tax agents.
Ensuring the Bank complies with the Banking Act, MAS directives and other applicable laws and regulations.
Requirements:
Degree in Accountancy or equivalent
At least 5 years working experiences in banking industry.
Proficient in Microsoft Office application, especially Excel
Interpersonal relationship skill and a good team player
Singaporean only
Additional Job Vacancies Information
Job Level : Manager
Qualification : Accounting/Finance, General/Cost Accounting
Work experience : 5 years
Type of work : Full-Time
Job Specialization : Accounting/Finance, General/Cost Accounting / 501, 131
Employer company information, Krung Thai Bank Public Company Limited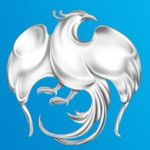 Krung Thai Bank Public Company Limited, Singapore Branch operates under a wholesale banking licence granted by the Monetary Authority of Singapore and is a branch of Krung Thai Bank Public Company Limited ("Head Office"), which is incorporated in the Kingdom of Thailand. The Branch's activities are focused mainly on providing credit facilities to non-bank customers and financial institutions in the Asia Pacific region.
Additional Company Information Krung Thai Bank Public Company Limited
Company Size : 1 – 50 Employees
Application Processing Time : 3 days
Industry : Banking / Financial Services
Benefits and Others : Dental, Medical, Regular hours, Mondays – Fridays, Business (e.g. Shirts), Annual Leave, Childcare Leave
Location : Central – Others