Position Job Vacancies Call Centre Agents| Banking| up to 4K In Adecco Personnel Pte Ltd.
JOB VACANCY DESCRIPTION
Looking for committed individuals who enjoys customers interaction and able to uphold the bank's high quality of customer service. 2 months training will be provided to equip you for success!


MNC/ BANK


The Opportunity


Adecco is partnering with a leading bank to look for Customer Service Officers for Call Centre
Focus: To consistently meet the Customer Centre targets set (KPIs) without compromising quality of service
delivery
Office Location: East/ West
2 months training will be provided
Salary depends on call centre experience and interview outcome
The Talent
Existing banking call centre with at least 12 mths experience will be highly preferred
Fresh graduates (diploma/ degree) with good communication skills and interpersonal skills might be considered
At least 1 year of call centre experience, fresh graduates are welcome to apply
Able to do shift up till 12 midnight (allowance provided)
Demonstrates good communication skills and able to work in a fast-paced environment.
Comfortable to work rotating shift hours including weekends and public holidays. (shift allowances will apply)
Tech savvy
The Job

Personalized service over the telephone to customers on banking products, accounts, and services enquiries in an effective and efficient manner.
Handle email enquiries and live chats
Understand customers' needs and provide appropriate/ customized solutions.
Identify cross-sell opportunities during customer interaction.
Gather customers' feedback and provide timely feedback to the Team Lead on issues for improvement.
Next Step


We could contact you in the soonest time if you directly send your resume to: [email protected]
Email Topic: Apply Call Centre
We regret to inform that only shortlisted candidates will be contacted
Kareen Frances Chua
EA Licence Number: 91C2918
Personnel Registration Number: R1438917
Additional Job Vacancies Information
Job Level : Junior Executive
Qualification : Accounting/Finance, Banking/Financial
Work experience :
Type of work : Contract
Job Specialization : Accounting/Finance, Banking/Financial / 501, 135
Employer company information, Adecco Personnel Pte Ltd.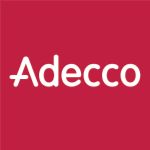 The Adecco Group is the world's leading talent advisory and solutions company, partnering with over 100,000 organisations. At The Adecco Group, we believe in people and are passionate about being relentlessly customer-centric. We are driven by one vision: Making the future work for everyone.
Adecco is the world's leading HR solutions expert with more than 33,000 passionate full-time employees in over 5,100 branches across 60 countries. We are committed to connecting organizations with the talent needed to make them succeed. Every year in Singapore, we have successfully helped over 1,400 people into exciting new careers.
At Adecco, we provide a comprehensive array of HR solutions which includes permanent, flexible placement, outsourcing, training and diversity & inclusion. We specializes in admin & human resources, accounting & finance, banking, healthcare & life sciences, engineering, IT, technology & digital, sales & marketing, supply chain & logistics and retail & events.
Speak with an Adecco consultant to find out how we can help you achieve your dream job today!
Additional Company Information Adecco Personnel Pte Ltd.
Company Size : More than 5000 Employees
Application Processing Time : 2 days
Industry : Human Resources Management / Consulting
Benefits and Others : Regular hours, Mondays – Fridays
Location : Singapore