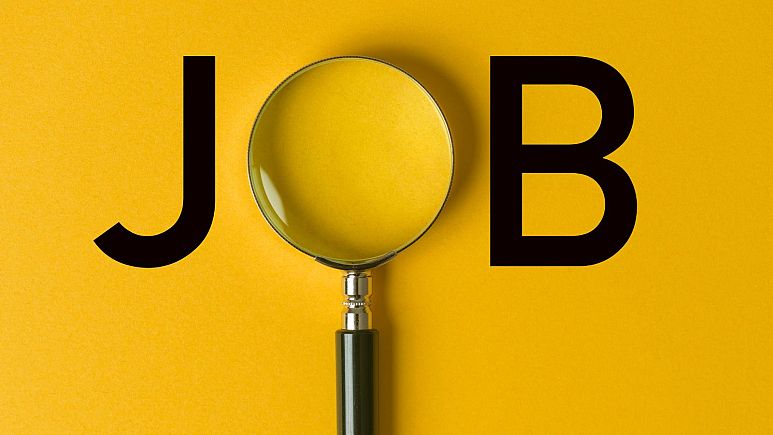 Position Job Vacancies Client Advisory (Call Centre) | Up to $4,500 + Bonus | Braddell | 6 Months In PERSOLKELLY Singapore Pte Ltd (Formerly Kelly Services Singapore Pte Ltd)
JOB VACANCY DESCRIPTION
Position:             Client Advisor (Call Centre)
Duration:            October 2023 to March 2024 (6 months)
Location:            351 Braddell Road
Salary:
$3000 to $4500 (Salary commensurate with experiences)
0.5 month completion bonus
Shift hours:        
5 days a week including both weekends
Commit rotating Shift Hours between 5.00am – 10.00pm
Below shift types:
5.00am – 2.00pm (transport provided – corporate account for car booking)
6.30am – 4.00pm
10.00am – 7.30pm
12.30pm – 10.00pm (transport provided – corporate account for car booking)
Job Duties:
Manage customer cases providing support and information regarding various scenario. This will include but not limited to: ECommerce products, stock availability, order inquiries, returns, exchanges, repair, and shipping information
Resolve order-related issues by liaising between client and internal/external groups (warehouse/UPS/repairs)
Manage fraud detection and prevention processes to mitigate fraud losses to ensure chargeback levels are maintained in accordance with the agreed targets
Deal with payment issues and chargeback queries, ensuring that losses are recovered, responding timely respecting the requested deadline
Partner cross functionally with Administration Department and Fiscal Department to resolve performance issues linked to payments
Participate in functional tests for the system/applications enhancements and liaise with the technology and support groups to resolve outstanding issues ensuring smooth transition of the fast-paced enhancements/changes into the production application
Initiate and follow-up with charge sends
Keep current with product information and attend pre-season product training meetings
Assist with various operational and administrative tasks
Contact clients to manage credit card declines and ensure daily sales goals are met
Identify opportunities seek new initiatives and participate in the development of functional and service enhancements to maximize sales
Provide exceptional online customer service support with excellent phone/written/chat communication skills, resulting in maximizing online sales conversion and clientele
Act as a generalist to clients and prospects regarding fashion trends, providing styling recommendations based on clients' individual needs
Knowledgeable in company policies and procedures for different area
Demonstrate passion for the brand and keeps relevant with luxury brands information including but not limited to products, brand storytelling, social responsibility, services, promotions and marketing trends
Cultivate relationships and offers special, dedicated, and curated service to Very Important clients actively contributing to increased sales revenue
Cross collaboration with other department, including DOS stores in order to manage customer request
Organize regular meetings to go over fraud rules and statistics with payment gateway
Monitor fraud trends and keep team updated
Open Service ticket for client repair related cases
Assist client for placing phone order, send payment link to client and follow up till complete
Assist client on order information changing (item/customer information/ shipping address) or cancellation
Request and process stock transfer for order fulfillment
Arrange with shipping carrier for client return/refund request, to pick up the item for process
Ensure relevant administration is completed and distributed appropriately
Ad-hoc activities related to online client advisor function
Requirements
2-3 years of experience in Retail or eCommerce operations, client services or relevant experience
Luxury eCommerce sales and customer service experience preferred with a keen understanding of luxury customer needs and expectations
Excellent organizational skills and strong customer relationship skills
Proven experience with software programs including Microsoft Word, Excel, PowerPoint etc
Proficient in Microsoft software/Salesforce/ Manhattan/ AS400 will be advantage
General understanding of common eCommerce KPIs, target setting and external benchmarks
Fluent in English, knowledge of a second language is a plus
Ability to work a flexible retail schedule: including weekends, evenings, and holidays and key event days
Detail oriented with a pleasing personality; demonstrate an energetic and positive attitude
Interest and experience in high-end luxury fashion
Drives to meet and exceed sales goals and customer expectations
Ability to build relationships connect with others solve problems and impact and influence others
Resourceful and creative problem solver
Ability to prioritize and multi-task in a fast pace dynamic environment with strong time management skills
Ability to work under pressure while maintaining a calm demeanor
Internet savvy
Interested candidate please click "APPLY" to begin your job search journey and submit your CV directly through the official PERSOLKELLY job application platform – GO Mobile.
We regret to inform that only shortlisted candidates will be notified.
By sending us your personal data and curriculum vitae (CV), you are deemed to consent to PERSOLKELLY Singapore Pte Ltd and its affiliates to collect, use and disclose your personal data for the purposes set out in the Privacy Policy available at https://www.persolkelly.com.sg/policies. You acknowledge that you have read, understood, and agree with the Privacy Policy.
PERSOLKELLY Singapore Pte Ltd • RCB No. 200007268E • EA License No. 01C4394• Reg. R22110811 (Teo Zheng Hao)
Additional Job Vacancies Information
Job Level : Senior Executive
Qualification : Admin/Human Resources, Clerical/Administrative Support
Work experience : 3 years
Type of work : Contract
Job Specialization : Admin/Human Resources, Clerical/Administrative Support / 502, 133
Employer company information, PERSOLKELLY Singapore Pte Ltd (Formerly Kelly Services Singapore Pte Ltd)

PERSOLKELLY is one of the largest recruitment companies in Asia Pacific providing comprehensive end-to-end workforce solutions to clients.
Headquartered in Singapore, the company was established in 2016 and is a joint venture between Kelly Services, Inc. and affiliates of PERSOL HOLDINGS Co. Ltd.
Today, PERSOLKELLY operates more than 45 offices across 13 markets including Australia, China, Hong Kong, India, Indonesia, Korea, Malaysia, New Zealand, Philippines, Singapore, Taiwan, Thailand, and Vietnam.
Our deep market understanding and industry expertise, honed over four decades of operations in Singapore, gives us an edge in driving business change and empowering your organisation to overcome future HR challenges. We combine our expertise with genuine human insights to provide strategic solutions for your HR needs. Our team will partner with you to enhance your HR practices, so you can confidently achieve more.
By sending us your personal data and curriculum vitae (CV), you are deemed to consent to PERSOLKELLY Singapore Pte Ltd and its local and overseas subsidiaries and affiliates to collect, use and disclose your personal data to prospective employers/companies based in any country for purposes of evaluating suitability for employment, conducting reference checks, administering employment related services, complying with Government's health advisories and such other purposes stated in our privacy policy. Our full privacy policy is available at https://www.persolkelly.com.sg/policies. If you wish to withdraw your consent, please drop us an email to let us know. Please feel free to contact us if you have any queries.
For more information, please visit www.persolkelly.com.sg
Additional Company Information PERSOLKELLY Singapore Pte Ltd (Formerly Kelly Services Singapore Pte Ltd)
Company Size : 51 – 200 Employees
Application Processing Time : 9 days
Industry : Human Resources Management / Consulting
Benefits and Others :
Location : Central