Position Job Vacancies Credit Manager (Credit control, Manage Collection Agencies, East, Retail MNC) In Align Recruitment Pte Ltd
JOB VACANCY DESCRIPTION
Job Details
Full-time position with comprehensive benefits (Annual leave, medical benefits, variable bonuses)
Monday to Friday 8.30 am-5.30 pm
Located in the East area; Leading a team of 15 pax
Reporting to Regional Credit control Director and Finance Director
Key Roles And Responsibilities
Ensure compliance with company policies and statutory requirements by handling daily credit account duties and maintaining accurate records and systems.
Lead and manage a team to ensure the fulfillment of day-to-day credit management responsibilities.
Evaluate the creditworthiness of customers, make timely approvals or rejections, and provide prompt responses.
Review and update the company's credit policy as necessary to align with changing circumstances.
Handle incoming calls and assist walk-in guests, addressing their inquiries and concerns professionally.
Oversee a panel of Collection Agencies and effectively manage their activities.
Allocate accounts to Collection Agencies based on established guidelines and ensure proper distribution.
Conduct periodic reviews of Collection Agencies' performance upon the return of accounts.
Effectively manage all accounts in arrears, implementing appropriate strategies to address outstanding payments.
Monitor credit accounts regularly and review delinquent accounts, recommending appropriate follow-up actions.
Engage in negotiations with customers to establish suitable repayment terms and provide assistance regarding payment-related inquiries.
Perform analysis of the credit portfolio and recommend collection strategies to optimize recovery.
Actively participate in system upgrades and testing to enhance credit management processes.
Undertake any additional duties assigned by superiors or management.
Requirements:
Minimum of 10 years of experience in roles such as credit manager, or similar positions.
Proficiency in Microsoft Office, particularly MS Excel.
Familiarity with Dynamics 365 Business Central would be advantageous.
Strong background in credit management
Results-oriented and adept at prioritizing tasks to meet deadlines. Demonstrates a strong sense of responsibility and performs well under pressure.
Possesses excellent analytical and negotiation skills.
Meticulous and attentive to detail.
Capable of both leading a team and collaborating effectively as a team member.
Hands-on approach and a positive attitude.
Demonstrates good interpersonal skills, attentive listening, and effective communication.
Displays a high level of initiative and maintains integrity in all actions.
Customer-oriented personality, focused on delivering excellent service.
How to Apply:
Interested candidates, please submit your updated resume in MSWORD format by using Apply Now button
or email to melissa(at)alignrecruitment.com.sg
We regret to inform that only shortlisted candidates will be informed.
Align Recruitment Pte Ltd (20C0253)
Tee Siew Mei (Reg No: R1219651)
Additional Job Vacancies Information
Job Level : Manager
Qualification : Accounting/Finance, Banking/Financial
Work experience : 10 years
Type of work : Full-Time
Job Specialization : Accounting/Finance, Banking/Financial / 501, 135
Employer company information, Align Recruitment Pte Ltd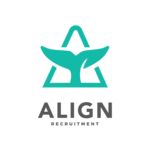 Meet Align Recruitment! We are a team of experienced and passionate recruiters and HR professionals who are committed to providing comprehensive recruitment solutions to help you find the perfect candidate for your business.
Our range of services includes Permanent Placement, Contract & Temporary staffing, and Executive Search Recruitment Services for all of our clients.
We understand the importance of building strong connections, which is why our diligent team takes the time to understand your needs and requirements to provide the best possible candidate for your roles.
We collaborate with various industries such as: 
Retail & FMCG 
Food and Beverage
Engineering 
Fintech 
Logistics & Supply Chain 
Manufacturing
Information Technology
Property 
If you're interested in learning more about our recruitment services, please don't hesitate to contact us. Let us assist you with all of your recruiting needs!
Additional Company Information Align Recruitment Pte Ltd
Company Size : 1 – 50 Employees
Application Processing Time : 21 days
Industry : Human Resources Management / Consulting
Benefits and Others : Miscellaneous allowance, Medical, Sports (e.g. Gym), Regular hours, Mondays – Fridays
Location : North