Position Job Vacancies Customer Service Executive – Environmental MNC, West In RecruitPedia Pte Ltd
JOB VACANCY DESCRIPTION
Our client is a MNC company, one of the leading players in the Environmental sector. Due to business needs, they are now recruiting a Customer Service Executive to be part of their team for ongoing transformation projects. They are located in the West – easily accessible.
Responsibilities:
Create profiles for the company's new customers in the internal customer management software, and ensure adherence to the company's guidelines
Communicate and work closely with the various teams on the reception of customer orders, and liaise with the various customers accordingly on receipting/forecasting
Input/Maintain data records using the company's system for the various customers job orders
Prepare the various customers' account summary/statement and manage the invoicing process
Liaise with both customers and company stakeholders on pricing/transfers
Handle the various payment preparations with utmost confidentiality
Address/Resolve the various customer concerns effectively and efficiently
All other adhoc duties as assigned
Requirements:
Minimum Diploma in any field of studies
Minimum 2 years of relevant working experience 
Interested candidates who wish to apply for the advertised position, please click APPLY NOW or email an updated copy of your resume/cv.
We regret that only shortlisted candidate will be notified.
RecruitPedia Pte Ltd
EA License No: 19C9682
EA Personnel No: R22104689 (Lim Yu Xun, Acer)
Additional Job Vacancies Information
Job Level : Junior Executive
Qualification : Services, Customer Service
Work experience : 2 years
Type of work : Full-Time
Job Specialization : Services, Customer Service / 505, 134
Employer company information, RecruitPedia Pte Ltd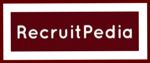 RecruitPedia is an innovative, efficacious recruitment solution provider headquartered in Singapore.We use advanced methods for our consulting services, by offering a complete one-stop solution using the latest technological platforms.We are constantly expanding and our trained headhunting consultants are distinguished by their extensive international industry knowledge and experience. It will be our greatest honour to be able to guide you along the ever-changing job market and assist you step-by-step with any challenges you face along the way.Our goal is to revolutionize the recruitment process so as to provide the most efficient and fast-paced recruiting systems for our esteemed clients and jobseekers. We strive to surpass your expectations with our outstanding customer service and establish long-lasting partnerships with you!
Additional Company Information RecruitPedia Pte Ltd
Company Size : 1 – 50 Employees
Application Processing Time : 2 days
Industry : Human Resources Management / Consulting
Benefits and Others :
Location : West